Karen Jerabek
Biography
I was married young, divorced young and after a self imposed cocooning phase, emerged ready to fully embrace my second chance. I discovered a passion for chocolate croissants, kickball and lazy pajama days. Today, I live in Coastal NC with my beautiful twin daughters, a great set of parents and my loveable yet crazy Siberian Husky. I'm embracing my 2nd chance, following my bliss and writing chick lit books.
Where to find Karen Jerabek online
Videos
Helping Karma Book Trailer
Have you ever wondered what it would be like to get revenge on an ex? Have you been curious whether revenge really is sweet? Then this is the book for you!
Books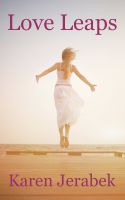 Love Leaps: A Short Story
by

Karen Jerabek
Emma thought she'd be the next of her friends to get engaged but when her boyfriend, Gray, says he needs some space, she has no idea where this leaves their relationship. As she struggles to deal with her emotions, in walks Sam, a man from her past who's ready to declare his love for her. Should she wait for her boyfriend to come back to her or should she revisit love with an old flame?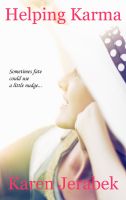 Helping Karma
by

Karen Jerabek
Meet Meg, a vivacious young woman who's life gets turned upside down when a twist of fate reveals her lover's lies. Her 3 best friends rally around her, offering their shoulders to cry on and a few pitchers of margaritas. While Meg tries to rebuild her life, she can't help but wonder when her ex will get a well-deserved karmic kick in the pants. She decides to give karma a helpful little nudge.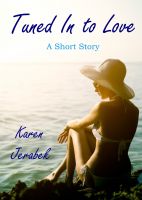 Tuned In to Love: A Short Story
by

Karen Jerabek
Meet Bree, a smart, confident real estate agent living in Raleigh, NC. She has a great career, great house, great best friend and is totally unconcerned about the state of her love life. Well, that is, until she meets Billy, a scruffy musician who whisks Bree off on a midnight drive that's sure to shake up her life and leave her wondering whether to trust her head or her heart.
Karen Jerabek's tag cloud