Kate Paulk
Biography
Kate Paulk likes to sink her teeth into a good story. The prospect of Dracula's story was too intriguing to miss, so she wrote it. Kate has published several short stories in DAW anthologies and her first novel, Impaler, will be published Winter 2011. She lives in semi-urban Pennsylvania with her husband, two bossy cats, and her imagination. It's hard to say what's more demanding.
Books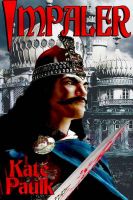 Impaler
by

Kate Paulk
December, 1476. The only man feared by the all-conquering Ottoman Sultan battles to reclaim his throne. If he falls all of Europe lies open to the Ottoman armies. If he succeeds...His army is outnumbered and outclassed, his country tiny, and he is haunted by a terrible curse. But Vlad Draculea will risk everything on one almost impossible chance to free his people from the hated Ottoman Empire.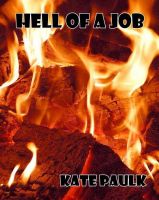 Hell of a Job
by

Kate Paulk
Sometimes it pays to be good, especially when you are so very, very bad. After all, even demons need a little love and "gentle" guidance.
Kate Paulk's tag cloud