Katherine Deauxville
Biography
Katherine Deauxville is the New York best selling author of over 30 published novels, including the bestselling A Christmas Romance, which was featured in Good Housekeeping magazine, produced as a hit CBS Sunday Night Movie starring Olivia Newton-John and Gregory Harrison, and which can still be seen on television each holiday season. Other Katherine Deauxville books include The Crystal Heart (reissued by Highland Press Publishing), The Amethyst Crown and Eyes of Love (both of which will be reissued by Highland Press Publishing). Maggie Davis, aka Katherine Deauxville, is a former feature writer for the Atlanta Journal-Constitution, copywriter for Young & Rubicam advertising agency, New York, and assistant in research to the chairman of the Department of Psychology, Yale University. She taught three noncredit courses in creative writing at Yale and was guest artist at the International Cultural Center, Hammamet, Tunisia. She has written articles and short stories for The Georgia Review, Good Housekeeping and Cosmopolitan magazines, among others.

Southern Fried Trouble is the first book in her romantic suspense series.
Books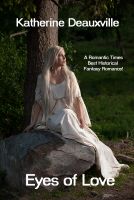 Eyes of Love
by

Katherine Deauxville
All Scottish beauty Edain wants is love and a family. But her life hasn't been easy and those two things seem unattainable. First she's abandoned as a baby at a local convent. Then she's banished from her village amid rumors of murder and witchcraft after the mysterious death of her husband. Set in Medieval times, this tale will have you hoping for the happy ending that may never come...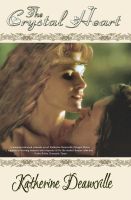 The Crystal Heart
by

Katherine Deauxville
Emmeline, the wife to a powerful guild master, needs to provide her aging husband with an heir. Forced to make harsh decisions, she pays her servant to go out and to pay a man for a night of 'service' that will leave her with the child she needs. For coin, the nameless man will give her what she needs. She little expects the night of passion that will haunt her forever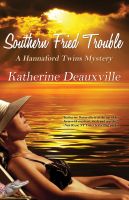 Southern Fried Trouble
by

Katherine Deauxville
Adultery, divorce, murder. Why did Deecey Hannaford let her twin brother, Ace, embroil her in his off-again/on-again private investigator business? As an aspiring actress, she couldn't keep placing herself at risk in his ridiculous capers. Yet Deecey once again succumbs to Ace's pleas to help with a case-complete with gypsies! Will this be the case that puts both her and Ace's lives at risk?
Katherine Deauxville's tag cloud