Kelvin Kelley
Biography
A long time avid science fiction fan, Kelvin Kelley loves to ask the question, what if? It is that question that leads him to explore the amazing possibilities and then bring them to life in his novels. He resides with his beloved wife, Charlotte, their dog, Frazi, and two cats, Ittle Bit and Kitterpups, in the nation's oldest city, St. Augustine, Florida.
Books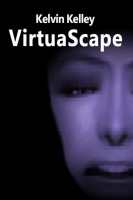 VirtuaScape
by

Kelvin Kelley
Wife of a presidential candidate, Grace Alexander knows the sacrifices required in a race for the office. In a future where candidates face deadly attacks, she reluctantly embraces a new technology that allows her to remotely interact with her family. But when she finds that her husband is bent on wiping out a third of the population, she must choose between her family, and the entire country.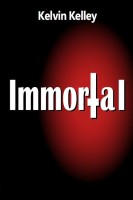 Immortal
by

Kelvin Kelley
After a genetic mutation has left the human species sterile and doomed to extinction, the citizens of New Sebastian live long and luxurious lives, thanks to Rejuvenation. But when Jericho and Gabrielle, two specimens from the Rejuvenation supply farm, escape prior to being harvested, the dark truth threatens the existence of the last society on Earth.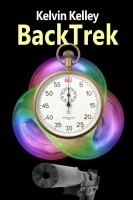 BackTrek
by

Kelvin Kelley
When Homicide Detective Jack King's family is brutally murdered by a psychopathic assassin, he travels back in time through an experimental portal in an effort to stop the murders before they can occur. If he fails, this time, their blood will be on his hands.
Kelvin Kelley's tag cloud