Ken Conway
Biography
Story time at the Conway house has always been an adventure. For years, when my girls were young, they would ask for a story from Dad. I was always excited for this special time with the girls, partially because I couldn't wait to find out what would happen in the story! This is puzzling, I know, because how could I be excited to hear the adventures from a story if I was the one making up the story? Didn't I already know what the story would be about? No!

When you use your imagination, magic can happen in a story! As my daughters would be wide-eyed with anticipation, listening to the beginning of a story, something would happen roughly three minutes into the story. That's when Dad, the storyteller, would start laughing. That's when I figured out where this story was about to go! And the adventure would begin.

There are plenty of regular Conway story characters that haven't made this series, but my daughters remember their favorites. They have learned about the Easter bunny's mischievous daughter and about the leprechaun who lives in the invisible room on the third floor of the local 2-story elementary school. They know the truth about the Statue of Liberty. Two times a day, when no adults are looking, Lady Liberty briefly lets go of her torch to reach down and grab some M&M's from her secret pouch.

Some of these stories would be about a princess or storybook character that lived happily ever after, but not in the traditional way the kids have learned from other stories or movies! Instead, we might find out how Cinderella met Rumpelstiltskin. Suddenly, an entirely new story was born. This is the theme that inspired the collection of stories titled, "After Happily Ever After."

Telling stories is equally enjoyable! Some of these stories have been shared with the kids at the local elementary school. When you have a room of kids laughing, it makes you laugh! It's also funny seeing moms in the back of a room laughing as well! When you have random kids come up to you in the hallway and tell you that they've seen the leprechaun sneaking around eating candy from kids' lunch boxes, you know you have impacted a young mind! Laughter is good medicine!
Books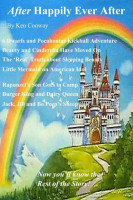 After Happily Ever After - The Rest of the Story
by

Ken Conway
Have you ever wondered what happened when Cinderella went to the castle to live happily ever after? Well, she's not in the castle anymore! Did you know Beauty (from Beauty and the Beast) has a close friendship with six of the seven dwarfs? No, you didn't, and that's my point. In fact, where is the Beast today? You need to learn the rest of the story.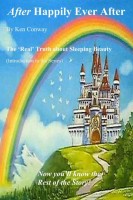 After Happily Ever After - The 'Real' Truth about Sleeping Beauty
by

Ken Conway
It's always wonderful when our main characters lived happily ever after! The problem is you have learned the wrong ending to these stories for years. This series of stories will enlighten you to rest of the story. Learn new events our favorite characters encountered after they lived happily ever after. Oh, they (mostly) lived happily ever after. It's just different from what you realized!
Ken Conway's tag cloud