Kendra Hale
Biography
For Kendra, who has lived in Canada, the USA and on the European Continent, Great Britain, or the UK, will always be home. Her love for the UK is apparent in The Snow Crystals, and her other/future books, which are all set here. Kendra's knowledge and life-long interest in the world of antiques, collectibles and such, finds its way into her writing. She writes fiction in different genres.
Where to find Kendra Hale online
Series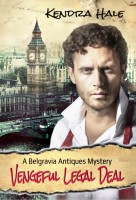 Books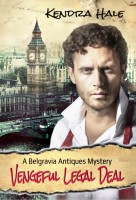 Vengeful Legal Deal
by

Kendra Hale
When psychic antiques dealer Michael Sheridan buys a Victorian photo album in auction, he doesn't expect to unearth a Pandora's Box of lies, deceit, and revenge. As fate would have it, the villain looking to settle the 130-year-old vengeful score through murder is closer than he thinks.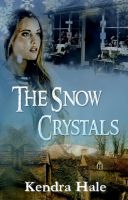 The Snow Crystals
by

Kendra Hale
They glittered and sparkled in the soft white light of the full moon. They came slowly at first, then built up momentum. Like confetti tossed over a bride and groom at a wedding, the most perfect snow crystals fluttered and danced on the gentle breeze and descended on and around him. Instinctively, he knew that something magical had happened tonight.
Kendra Hale's tag cloud