Kenneth D. Reimer
Kenneth D. Reimer was born and raised in Western Canada. He shares a home with his wife, Lisa, and a cat named Nazca who likes to bite him on the leg. Lisa is Kenneth's most honest editor, and she critiques and edits everything he writes. They share a love for wandering the globe, and their home is decorated with photographs and artifacts that document their explorations.

A love of literature is the passion that has shaped Kenneth's life. He has three degrees, including a Master of Arts with a major in English studies; however, his education as a writer came at the hands of Lovecraft, Hemingway, and Robert E. Howard. As a literary artist, his works challenge categorization, ranging from horror to dystopian fiction, and from travel writing to poetry. Ultimately, it is the short story that provides him with the most effective platform for his ideas.
"The Pride"
This poem was written while visiting the Ngorongoro Crater in Tanzania.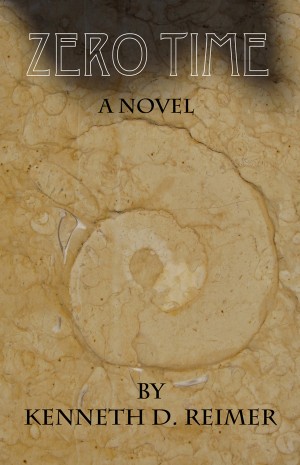 Zero Time
by

Kenneth D. Reimer
When the employees of a toy company uncover a dusty and oddly wired mechanical monkey that enables them to travel through time, one of their team witnesses a terrible truth and spirals into madness. His companions are compelled to track him through an increasingly dangerous space-time continuum where their efforts are sabotaged by a mysterious stranger from the distant region of Zero Time.