Kimberly Odum Wells
Biography
Born and raised in Tuscaloosa, Alabama, after a ten year side-trip to the great state of California, where I discovered I could spin a good story as well as tell one, I moved back to my hometown. I live with my husband, a know-it-all, genius, reader of science fiction, my son, Osiris, our dog, Noodle and six cats that came with our new home. An avid reader, my one wish is to write something worthy of the time people take to read my stories.
Where to find Kimberly Odum Wells online
Books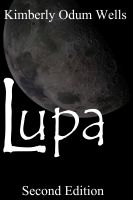 Lupa (Second Edition)
by

Kimberly Odum Wells
(3.00)
NEW ENDING! "My name is Marie Elizabeth Josette Freeland. It sounds like a character in a nineteenth century romance novel. I'm called Josette. From the very beginning, before I drew my first breath, it seemed my life was destined for something right out of a novel. So where does that leave me? Where is my prince charming, my knight in shining armor, my Mr. Darcy?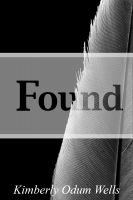 Found
by

Kimberly Odum Wells
(5.00)
Wila wakes on her sixteenth birthday excited about getting her driver's license and hopes of a new/used car. The surprise her mother drops is bigger than a new car. Celestial guardians of the world and its universe, a guardian angel cast from heaven and an unbroken oath that turns into true love. Wila's life becomes the adventure that she's been looking for
Kimberly Odum Wells' tag cloud