Terry A. Smith
Biography
Terry A. Smith was brought up as a churchgoer who heard – and discounted – the standard presentations about God on Sunday mornings. Then, as a freshman at Yale University, he had the experience of coming to know the reality and presence of God in his life, through a personal spiritual encounter with Jesus Christ which transformed his thinking. He pursued graduate studies in Bible, ancient languages and theology. He has served as an ordained pastor for thirty-five years. In The Last Bridge, he has blended these studies and vocational experiences into an imaginative tale woven around the provocative questions of what Heaven might be like, and what the relationship really is between Heaven and our present-day lives on Earth.
Books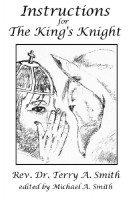 Instructions for the King's Knight
by

Terry A. Smith
If ever a son was left with an instruction book about how God wants us to live, containing all of the wisdom from the life and career of his father, a wise, gentle, brilliant, prolific warrior of the Light, this is it.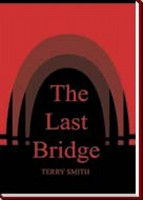 The Last Bridge
by

Terry A. Smith
Price:
$2.99 USD.
Words: 160,120.
Language: English.
Published: August 4, 2011
. Categories:
Fiction
»
Christian
»
Fantasy
Tantalizing allusions to Heaven are scattered throughout the Bible. The Last Bridge weaves a tale about a man who travels beyond this life and world, experiencing the reality of what the Bible hints at. It is not, however, merely an imaginative travelogue. Our hero is a stubborn agnostic who has been deeply wounded by life. How his adventures involve him in larger events forms a thumper of a tale.
Terry A. Smith's tag cloud