E L Tracy
Biography
E L Tracy lives in the UK on the south coast. She has always made up stories first for herself, then for magasine readers and finally for radio listeners.
The Price of Passion and its sequel The Politics of Passion, follow the life of Jenny from her eviction at eighteen from the Childrens' home to her later life as she settles down with the man she loves. The story of Jenny is highly charged with erotic content as are many lives today. E L Tracy sees no reason why, when an orgasm occurs we shouldn't be told how it came about and what contributed to it. As she says,
"If I were to write a murder mystery, the reader would want more than just X was murdered and Inspector Y caught the murderer. The reader would want to know the why and how for the murder and the method of detection to apprehend the killer. Likewise, it's not enough to know that an orgasm occurred. We can profit from knowing what created it and how it was done."
E L Tracy hopes that you enjoyed her books and that you will look out for more as they become available..
Books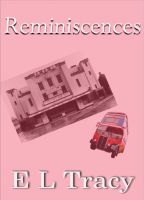 Reminiscences
by

E L Tracy
Price: Free! Words: 12,260. Language: British English. Published: June 17, 2013. Categories:
Fiction
»
Erotica
»
Historical
Sent by her Editor to interview the matron of the Wavertree Residential Home, a young reporter decides to interview some of the residents instead. Little does she realise that the four residents selected by the matron gang up on her to tell her stories of their pasts that bring a blush to her cheeks. Too racy for the paper, the stories are reproduced here to arouse and delight discerning adults.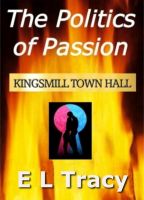 The Politics of Passion
by

E L Tracy
Can politics and passion go together? The little town of Kingsmill is about to find out. Running a small hotel catering for swingers, Jenny is catapulted into local politics when she is elected to the council. Can she maintain her secrets while her opponents try to ruin her? Bubbling under the surface is a maelstrom of sex and secrecy that will blow the town wide open if it becomes known...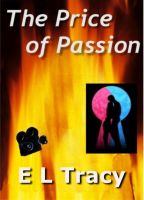 The Price of Passion
by

E L Tracy
Forced to leave the Home at eighteen, Jenny finds herself in the big, wide world with few friends. Sarah, her bisexual counsellor and Ann and Frank Chambers seduce her into their swingers' world of sex and passion, where she meets Mark Fenton, a local gangster with plans for Jenny of his own. Excitement and thrills soon turn to danger and fear. Can Jenny survive...or will she be lost forever?
E L Tracy's tag cloud