Karen Stockwell
Biography
In her creative life, Karen Stockwell has been a visual artist, a journalist, a poet, a singer-songwriter, a jewelry designer, a fiber artist, and now, finally, a novelist. She's made a living by working for advertising agencies and an educational publisher. She holds a B.A. in Art Education and a M.A. in Art History and has taken many classes and workshops in the arts. Her craft work and articles have been published in Belle Armoire and Altered Couture magazines. With her scholar husband Clinton Stockwell, she divides her time between Chicago and Galena, Illinois. You can find out more at www.karenstockwell.net.
Where to find Karen Stockwell online
Books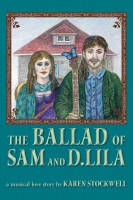 The Ballad of Sam and D. Lila
by

Karen Stockwell
When Dora Hoffman receives a gift certificate to a music school for her birthday, she knows her family is telling her to have more fun in life. Her handsome co-worker Sam Watts encourages her. They perform as the musical duet Sam and D. Lila. Despite a no-dating policy at work, they deepen their commitment. Even though this begins to tear them apart, Sam has one more secret that can save it all.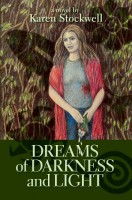 Dreams of Darkness and Light
by

Karen Stockwell
Dreams of Darkness and Light is an inspiring novel about one woman's odyssey toward personal and spiritual transformation. During a trip to rural Mexico, Michelle Hardtke plunges into a dream journey that takes her to the darkest realms of history, preparing her to "shed" her old self. She is given a great gift, a means of undermining the darkness in the world with her powerful imagination.
Karen Stockwell's tag cloud