Carson Gardner
Biography
Carson Gardner, a genuine Minnesota-native codger, is a board-certified small-town family doctor and a founding member of the Park Rapids Jackpine Writers' Bloc. He left the practice of corporate medicine in 1999. Since then he and his wife, Gail, have been living and learning on Gaa-waabaabiganikaag—Land of Abundant White Clay—the White Earth Ojibwe/Anishinaabe Reservation. He has actually had a few poems published—even fewer prose works—and wrote lyrics for an album entitled The Heron Smiled; which helped its singer win a 2001 Native American Music Award. Gardner is bear-clan, a cedar flute player, a traditionally-observant pipestone carver, a joyful dog rescuer, a perennial student of Ojibwe language, culture and spirituality, a hard sci-fi and straight- ahead jazz fan, a compulsive storyteller and an ingenuous dreamer who frustrates sophisticated cynics right and left. He even has a day job—medical director of the White Earth Nation Tribal Health Department and Reservation Ambulance Service.
Smashwords Interview
Books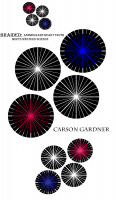 Braided: Anishinaabe Heart Truth Meets Western Science
by

Carson Gardner
To "braid" means to interweave separate, independent strands to make a new whole. The author's own personal heart truth essays that follow are an attempt to interweave traditional spiritual observations and Western scientific teachings, with a third strand--call it "dark synergy," in honor of Western science's dark matter and dark energy--that includes a bit of teasing humor and challenge, too.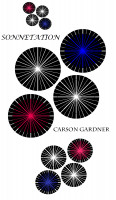 Sonnetation
by

Carson Gardner
The author, a published poet-philosopher and award-winning lyricist, recently formally achieved his daunting geriatric goal of actually completing one hundred one (101) original Shakespearean sonnets--an achievement similar to jumping from a second-story window 101 times, without a net. May you choose an easier, more accessible, less-bruising obsession than this. But, hey, take the jump--soar!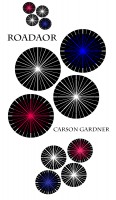 Roadaor
by

Carson Gardner
Gardner's spirited poetry offers simple, clear street-level personal solace and challenge found in responding to timeless, often tantalizingly obscure words of the Dao de Jing. His work is a gift, a tool for survival and a "blue note" of truth. Improvise!
Carson Gardner's tag cloud