Kay Taylor
Biography
Kay Taylor is a 46 year old married mother of two living in Zurich, Switzerland. She was born and educated in South Africa but travels on a British passport. Kay spent a number of years working in the corporate environment before deciding to opt out and start writing full time. She has written several novels but has only now, 2018, elected to publish.
Travels with her husband has taken Kay all over the world and as a consequence her books are written with either an Australian or South African background. Her latest book, Deception, a romantic thriller, will be published on e-books in the second half of 2018, and the story line for this particular novel, takes place in the US of A.
Kay is a very private person and for several years she wrote solely for personal pleasure. It took considerable persuasion from her family before she allowed her books to be published. Kay has emphatically refused to divulge her personal e-mail address and as a consequence, all correspondence can be channelled through her mother and secretary in South Africa. The address is as follows: Nolaprom@Gmail.Com
Books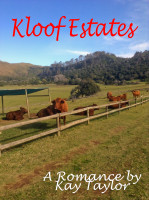 Kloof Estates
by

Kay Taylor
Gay inherits an estate from her late father only for her to run it at a financial loss. She meets Garth who discovers that fraud is being perpetrated by friends and employees alike. Garth rescues the situation and assists Gay in returning the estate to its former glory. She in turn realises that Garth is more than an astute business manager and is someone she would like to spend more time with.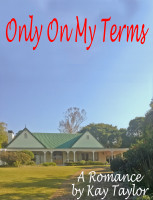 Only On My Terms
by

Kay Taylor
A romantic union of two opposing cultures and contrary to the upbringing and beliefs of their historical backgrounds.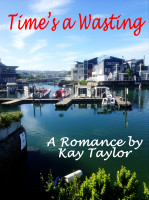 Time's a Wasting
by

Kay Taylor
(4.00 from 1 review)
Time's a Wasting is a romance novel set in Sydney Australia. Holly discovers that her husband, The Reverend Declan Boyd is gay. She elects to divorce him since she wishes to be a mother. She meets Jordan Mitchell who offers her assistance in her private and business life but he shy's away from close personal contact. Holly eventually discovers Mitchell's fears and ultimately puts them to rest.
Kay Taylor's tag cloud