Linda A. Lavid
Biography
Linda A. Lavid, an award-winning author, is widely published. Besides books, her work has appeared in the following publications: The Southern Cross Review, Wilmington Blues, Plots with Guns, Unlikely Stories, Ascent Aspirations, A Cruel World, Zimmerzine, Cenotaph, Over Coffee, Tangents, and published by the Haworth Press. A short story, "The Accident", was a finalist in Otto Penzler's Great Mystery Stories of 2003. "DMV", another short story, received an award from Ascent Magazine. My recent book, 101 Ways to Meditate: Discover Your True Self, was a finalist in the 2011 Global E-Book Awards.
Where to find Linda A. Lavid online
Books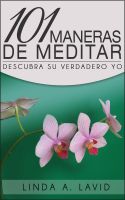 101 Maneras de Meditar: Descubra su Verdadero Yo
by

Linda A. Lavid
¿Qué es exactamente la meditación? En los términos más simples, se trata de relajar el cuerpo, callar a la mente y tener un enfoque. También es una manera de acceder intuitivamente al conocimiento, para experimentar un mundo más allá de los sentidos, para comunicarse con el inconsciente personal o colectivo y, más importantemente, para entender quién eres.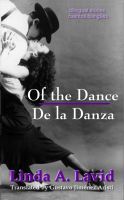 Of the Dance/De la Danza (English and Spanish Edition) (A Dual Language Book)
by

Linda A. Lavid
Of the Dance/De la Danza is a parallel text (Spanish/English) collection of six short stories by award-winning author Linda A. Lavid. This collection has explicit language. "Of the Dance" / De la Danza" es una colección de textos paralelos (Español/Inglés) de seis cuentos de la galardonada autora Linda A. Lavid. Tenga en cuenta que esta colección tiene un lenguaje explícito.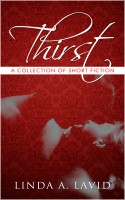 Thirst: A Collection of Short Fiction
by

Linda A. Lavid
(2.00)
Thirst is a collection of short stories where jaunty, lusty, creepy, quirky characters, all needful, discover what they want is not what they get. A man obsessed with terrorism, a woman in an abusive marriage, a secret forced into the open are a few of the dilemmas faced by desperate characters reaching blind. Included in Thirst is the award-winning story "DMV".
Linda A. Lavid's tag cloud