Hans-Henrik Juhl
Hans-Henrik Juhl is a Danish indie-author, designer and CSR consultant. He has long had an interest in the environment and sustainability.

He wrote his thought provoking novella, "The Legend of Lord B" to draw the attention of kids and adults alike to our global crises of climate change and biodiversity loss. This e-book and audio book explores these crucial issues through the voice of a green Amazonian parrot in a light-hearted and yet multi-layered way.

The Legend of Lord B is now available as e-book on all major bookselling platforms in a directors cut bonus version with 50+ beautiful illustrations – created by handpicked international climate- concerned artists from around the globe. The audiobook is enjoyably narrated by two musicians; in Danish by Kim Munk, lead singer in The Broken Beats- and in English by NZ-rapper Daniel Kittow.

This sort of collaboration is key for Hans-Henrik, who has a passion for all things creative and sees the importance of whimsy, artistry and co-operation in changing our world for the better.
Hans-Henrik Juhl's relationship with Lord B began when he adopted the parrot in 2003, and Lord B became the mascot for the fundraising efforts of Juhl's NGO, Lord B Planet Rescue, when they began working with the World Land Trust in 2009.

Together, before the parrots mysterious death, they helped to save 7.8 hectares of Atlantic Rainforest at the Reserva Ecologica de Guapiacu. The land was bought and saved by Regua with help from the World Land Trust and Lord B Planet Rescue. Subsequently, Lord B Planet Rescue has been supporting a ranger to protect the site.

Hans-Henrik Juhl has built Lord B's legacy through fundraising and advocacy efforts for the World Land Trust, Regua, Greenpeace, The Yes Men, Sustain and other groups. And brings him vividly alive in his recent book and audiobook.

He continues to use his own voice to give voice to those who cannot always make their voices heard. And aims to draw attention to the most crucial issues of our age in fun, quirky, intriguing and entertaining ways – collaborating with artists, musicians and many other engaged creatives around the world to save our planet and build a better future for all.
Author-reading Legenden om Lord B
Hans-Henrik Juhl reads from "Legenden om Lord B" 2017, Godsbanen, Aarhus, Denmark.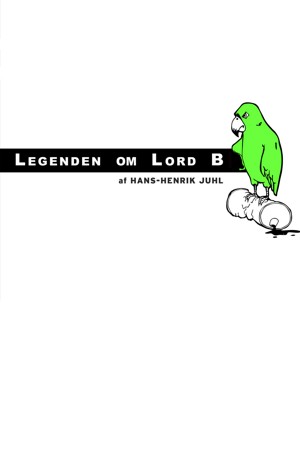 Legenden om Lord B
by

Hans-Henrik Juhl
Historien om en papegøje der tog affære og rejste ud i verden for at finde svar på hvorfor hans regnskov skulle fældes.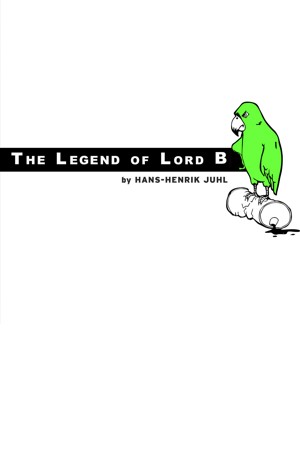 The Legend of Lord B
by

Hans-Henrik Juhl
The Legend of Lord B is a young adult book about a charming and wise young Amazonian parrot whose concern for the future is guarded when he finds that the trees in the rainforest are being dropped. For what should happen with his family and friends if the trees disappear? He decides to find out who is behind and what can be done about it.