L. M. Reker
Biography
L.M. Reker is an educator and Author and has written for many years with very diverse groups: gifted, developmental English, Humanities, and courses in critical thinking, up to his current position of college professor of English. He has written for an Associated Press newspaper in New Mexico, advertising agencies in Phoenix and LA, has helped write and produce two college texts, and became an assistant chair in the English Department after only one year with that group. He currently collaborates with Mr. Shein on various projects books and film.
Books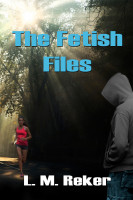 The Fetish Files
by

L. M. Reker
Augustus Drummond, a major leader within the FBI, heads a special unit of Bureau agents, assembled to deal with the most heinous crimes imaginable. His insights and uncanny understanding about crime have in part been influenced by his brutal childhood, where an incident of violence against him opened his mind to unexpected power and understanding.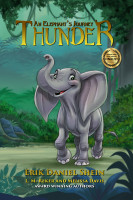 Thunder: An Elephant's Journey
by

Erik Daniel Shein

,

L. M. Reker

, &

Melissa Davis
The tiny elephant's life was pretty much perfect until one fateful night when poachers crept into it. In the cloak of darkness, they sprang on his herd separating him from his mother and the rest of the African pygmy herd. After a harrowing escape, Thunder must dig deep inside to find the courage to find his way home.
L. M. Reker's tag cloud