Linda Murphy
Biography
Linda Murphy was born and raised on Long Island. She enjoyed school tremendously; her favorite subjects were mathematics, science and English. In High School she studied algebra, geometry, trigonometry, calculus, chemistry, biology, physics, French and Basic (a computer programming language) as well as the regular curriculum, and graduated Suma Cum Laude. At University she continued studying science and math, and also enjoyed computer science, linguistics, and a smattering of anthropology and psychology courses. She earned a Bachelor of Science in Computer Science, minoring in linguistics, and graduated Magna Cum Laude. She is a member of the National Honor Society and Phi Beta Kappa.

Linda has over two decades of experience in the Information Technology field. Her responsibilities have included gathering requirements from users, designing and implementing computer software applications, doing cost-benefit analyses of proposed software models as well as third party systems, providing application quality assurance, software installation. She also maintained software products through gathering, documenting, implementing, testing and installing enhancements and bugs from users. She is available for small or medium software development projects.
Books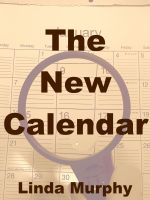 The New Calendar
by

Linda Murphy
How can we restructure the calendar so that days no longer 'leap' around month to month and year to year, and so that seasons don't shift through the months of the calendar? This book answers that question. There's an important distinction between a calendar and time. A calendar is a tool; durations of time are what the tool measures.
Linda Murphy's tag cloud