L. VanHorn
Biography
With all the alluring creatures available in the fantasy genre, there is no end to the inspiration that keeps Lilly's muse up at night. Her recipe: Start with choice characters, marinate in fantasy (any of the delicious sub-genres will do) add a heavy dash of romance, and mix in a generous portion of hot and heavy throughout the cooking cycle. Lilly has been writing for many years and has multiple books published with a different small press under a pseudonym. Look for her full-length novel, Valkyrie Awakening, winter of 2013!
Where to find L. VanHorn online
Books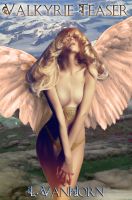 Valkyrie Teaser
by

L. VanHorn
After the murder of her father, Kyra's heart is consumed by the need for revenge. The hunt is all that matters. But a chance crossing of paths with the alluring and mysterious Grim threatens to derail her focus and her quest. Something about him draws her in, melts her walls, and speeds her heart.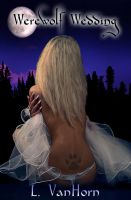 Werewolf Wedding
by

L. VanHorn
(5.00 from 2 reviews)
Upon arriving at the castle of her sister's intended, Wisia can't help but wallow in jealousy. Her little sister, Varina, gets to marry for love while she had to marry a horrid dosser of a man to better her parents' standing in their pack. But, dutiful sister that she is, she is determined that Varina have the best wedding the kingdom has ever seen.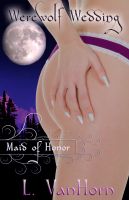 Werewolf Wedding: Maid of Honor
by

L. VanHorn
(5.00 from 1 review)
Letters exchanged in the planning of the wedding with her sister's new pack's liason, Gerik, can't begin to prepare Wisia for meeting him. He takes her breath away, and so much more. Planning together in person proves to be a challenge that leads them both to delicious distraction. It doesn't help that her sister seems to be arranging for her to spend every moment possible with the man...
L. VanHorn's tag cloud