Lacey Filmoure
Biography
Surrounded by cornfields and cow pies, Lacey had to develope a rich imagination from a young age. When her nose wasn't glued to a book, she was romping around in the woods playing pretend and acting out magical fantasies. She started putting her own stories to paper at the age of 12, when she discovered online communities of similar-minded teens doing the same.

At 16, her mom handed her the first "bodice ripper" she would ever read - and her life was changed. Having spent a lot of time online, she was no stranger to the sexual power of the written word, but with that book, she had been granted permission to openly explore it.

Ceri still lives in her midwestern hometown, where her ever-changing haircolor can frequently be spotted from far, far away because of it's neon hues.
Books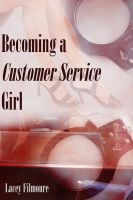 Making of a Customer Service Girl
by

Lacey Filmoure
Price:
$2.99 USD.
Words: 13,430.
Language: English.
Published: August 18, 2013
. Categories:
Fiction
»
Erotica
»
BDSM
Mindy is transformed from mundane, quiet office girl into an outstanding Slut-For-Rent by her new employer, using a mix of mind control and BDSM.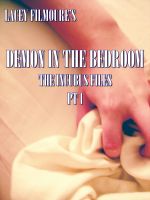 Demon in the Bedroom: Incubus Files Book 1
by

Lacey Filmoure
You set the price!
Words: 4,950.
Language: English.
Published: July 17, 2013
. Categories:
Fiction
»
Erotica
»
Paranormal
(4.00)
This 5000+ word story contains very graphic depictions of dubious consent, oral sex and penetration from behind, with overtones of BDSM and erotic hypnosis. It is a work of pure fantasy, and not meant to depict real life. It contains the story of a BBW taken advantage of by an invisible demon-man, as her ability, and wishes, to resist are washed away.
Lacey Filmoure's tag cloud