Lance Chambers
Publisher info
British/Australian male born in Tanganyika (now Tanzania) in 1949.

I have a degree in Marketing from Purdue Uni in the US and an Engineering degree from the Uni of South Australia.

Have been a lecturer to Business Grad students, worked as a labourer, for the Government as a Strategic Planner, have picked hops and apples in England and grapes in France while on my 2 and a half year gap year.

I have also run a writing course at the Western Australian University during their summer schools.

Travelled back to Australia from Europe overland which was easy in the 70's and great fun. Wouldn't try that today.

Have run my own consulting company, made money selling all sorts of stuff online. Am married to a really incredible artist and have two kids (one of each).

Have written five technical books with CRC Press of Boca Raton, Florida. Have had another printed by another company I've forgotten the name of and two books on small business by an Australian publishing house for local Australian consumption.

I have dabbled in writing fiction but have struggled but non-fiction now that's great stuff.

Been an avid researcher into biblical history for over 30 years - incredibly interesting.

Well that it about me.
Books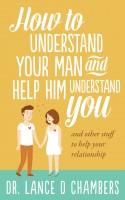 How To Understand Your Man and Help Him Understand You
by

Lance Chambers
It's not hard to have a great relationship! Every relationship can turn rocky and have issues but it's how we deal with them that determines if we'll be okay or break up. This book expalins why relationship fail and how to prevent that from happening to you. SImple to understand and easy to implement changes are the key and this book shows you how to keep your relationship on track and growing.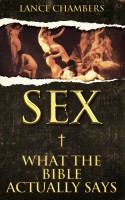 Sex - What the Bible Actually Says!
by

Lance Chambers
This book uses the Bible itself rather than the protestations of moralists and those who propose sexual relationships that differ, often very markedly, from the requirements as revealed in the Bible. There seems to be a great difference between what many think the Bible says are and are not permitted in the way of sexual relationships. Find out the truth about Biblical Sex.
Lance Chambers' tag cloud