Laremy Legel
Biography
When not at the movies, Laremy can be found walking his dog, writing angry letters to the management of the Miami Dolphins, and attempting to find a recipe for the perfect lasagna. Having seen the inner-workings of Hollywood, the studio system, film festivals, and celebrity interviews, Laremy was compelled to share his anecdotes with the world. Enjoy them, world!
Where to find Laremy Legel online
Books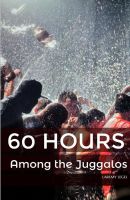 60 Hours Among the Juggalos
by

Laremy Legel
"The Gathering" is one of the most intense musical festivals in the world, and film critic Laremy Legel puts you dead center in the middle of all the mayhem.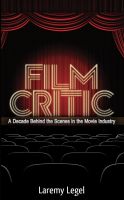 Film Critic: A Decade Behind the Scenes in the Movie Industry
by

Laremy Legel
"Film Critic: A Decade Behind the Scenes in the Movies Industry" is an insider look at the world of criticism, celebrity interviews, and movies. Ever wanted to know how a professional critic goes about his or her job? "Film Critic" alternates between hilarious and serious, offering something for writers and movie fans alike!
Laremy Legel's tag cloud