Lator Andrew
Lator Andrew Osarumwense lives in Benin City, Nigeria, he is a prolific writer, and has written various books of all genres ranging from kids to adults books. The title of his new book is "The Foolish Brother", a book jam-packed with adventures and comedies to interest any person who reads it. This story is filled with information, parables and real-life stories of things that have happened or are currently happening in some part of the world.
His favorite hobbies are swimming, writing and researching. He has been fond of writing since childhood and has great passion in entertaining people by giving them a smiling and happy face. He is a graduate of Western Delta University, Nigeria and currently the CEO of Andy Infotech, Benin City, Nigeria.

He is the Author of "The Foolish Brother", which is considered in "My Childhood Companion" book.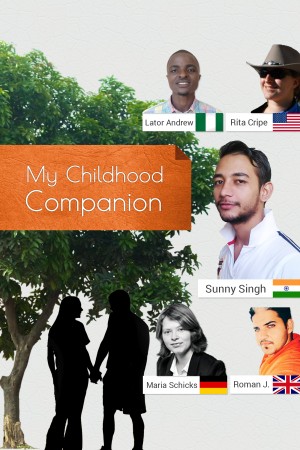 My Childhood Companion
by

Sunny Singh

,

Lator Andrew

,

Rita Cripe

,

Maria Schicks

, &

Roman J.
(5.00 from 2 reviews)
My Childhood Companion is a collection of original short stories on the themes of friendship, family and love based on Sunny's own experiences, and written especially for this book. Developed by an international team of authors, the stories—whether they are humor-driven, self-reflective or poignant—show how love is a universal notion that transcends national and cultural barriers.