Lawrence Tirino
Biography
Perhaps as an indirect tribute to Frank O´Hara´s, Why I am not a painter, the MoMA hosted a course for young poets in the seventies. I was 15 years old and lucky enough to participate. We were exposed to the large expansive movements of Pollock, the raw emotions of Rothko, and the subtleties of Reinhardt. The poems that we created were not direct interpretations but evoked responses.

As for music, I grew up on classic Rock but by the mid-seventies had switched my listening to WKCR. Miles, Trane, Monk, Rahsaan Roland Kirk, Sun Ra and others have been a constant background wherever I work.

Literary influences are too broad to mention. I am familiar with many of the twentieth century writers. I enjoy the modernists, post- modernists, conceptual artists, and particularly the beats and post-beats.

It is part of the of the reader´s experience to enjoy discovering the obvious and more obscure references buried in the layers of detail of the text. In some sense I am not writing for the general public. My work is for literary minds who might have an interest in my explorations of the written form.
Books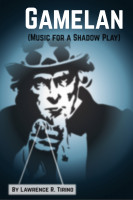 Gamelan (Music for a Shadow Play)
by

Lawrence Tirino
This is the story of a man who grew up in the fifties and went to Viet Nam. He came back to work for the CIA in South America during the 1970s and eventually became a contractor for Booze Allen. At some point he undergoes a change of conscious, steals his desk files, and turns them into stories that he sells while playing music on the street.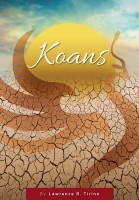 Koans
by

Lawrence Tirino
The sound of a stick smacking against wood brings us out of a dream; brings us to this instant. The rose withers, but the perfume remains. One song ends, another begins; the dance goes on. Like any love story there is a beginning and an end; but not always in that order. We seek to know who we are without realizing what we are not. If I show you the darkness will you see the light?
Lawrence Tirino's tag cloud