Marian Unn
Biography
I grew up on the east coast, went to college on the west coast, and live in the middle of the country. I've always been a story teller. When I was given the choice on a writing test to either write about a hero in my life, or create one, I chose to create one. I suppose I couldn't help but want to create my own adventures or express my own ideas about what a "hero" was. I was always making up wild stories; if someone wanted to hear a story, I'd always make up the most fantastic and silly tales right on the spot. One day, a friend asked me to tell her a story, and so I did. When I was finished, she wanted to hear more; she wanted it to be longer, with more details. I suppose she told me to write a book...and so I did. This was the start of many late nights hunched over my computer. Later on, I really wanted to publish my works since so many of my friends and family seemed to enjoy them. More so than that though, I wanted to express myself, to convey my emotions and perceptions into a form that others could connect with. Writing thus helped me to connect with others, as well as to find myself through my characters. I feel so very lucky to have discovered smashwords, and to have been given this opportunity to share my stories with the world. Thank you for reading!
Smashwords Interview
Books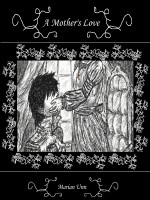 A Mother's Love
by

Marian Unn
(4.00 from 1 review)
Rosetta can do nothing as her son grows into a terrible, yet politically powerful person. Living in the faithless world her son creates, Rosetta struggles to love her son as only a mother could, with the principles of love, patience, and above all else, faith.
Marian Unn's tag cloud