Libby Heart
Biography
What do you want to know about me? I am passionate about everything I write. From a young age I started reading romance and enjoyed the idea that some handsome man would whisk me away from the boring life I'd been living. Times have certainly changed. Now, women are rescuing themselves, overpowering men, and living strong independent lives and I love to write about these women just as much as I do those that are more comfortable being submissive. I believe in weaving words that could incite passion and inspire people beyond the pages I've written. I like to think my tales are fantasies that sometimes I wish would come true. There is always a little truth in every lie we tell.
Where to find Libby Heart online
Books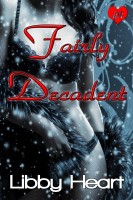 Fairly Decadent
by

Libby Heart
After burying her nose in her work day in and day out, Jack was ready for some magic. When a fairy godmother offered her a chance to take part in one of her Dream Game challenges, Jack jumped at the chance. Her former roommate Ella had found a happily ever after just months before as a participant in the Fairly Games. Jack knew that the road before her was sure to be filled with sex and intrigue.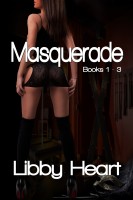 Masquerade
by

Libby Heart
Tess is looking for a job to tide her over until she could find a career using her newly acquired bachelor's degree. When her roommate puts in a good word with his brother, she finds herself working as a maid in his house. Tess does often wonder why guests choose to stay overnight and why she isn't allowed to clean the closets.
Libby Heart's tag cloud