Linda L Brown
Biography
Linda L Brown was born and raised in the wonderful state of Oregon. With its distinct four seasons provides the settings for many of her books. Ever since Junior High, Linda has had a passion for writing. Starting with short stories she progressed into full novels.

After successfully publishing her first novel "Phantom's Flame" with co-author Debi Lundin, back in 2007, she has ventured out to writing novels on her own. Linda has two eBook available online "Butterfly Kisses", a heart wrenching novel, and "Ashley and The Griffin", an adventure romance.
Books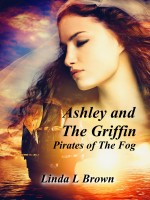 Ashley and The Griffin
by

Linda L Brown
After plundering through the centuries the Banshee with its notorious captain, the Griffin, now set sail to the present day and the pirate festive in Helena. Strangely, that is also where Ashley Jones is hiding out from her obsessive pursuer, Devlin Vaughn. But little does Ashley know that by running from Devlin she would find herself on the Banshee, and face to face with the Griffi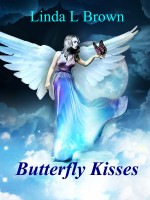 Butterfly Kisses
by

Linda L Brown
Price:
$0.99 USD.
Words: 49,350. Language: English. Published: May 20, 2014. Categories:
Fiction
»
Holiday
»
Christmas
For Cassandra it's her favorite time of year. Christmas is upon her and her greatest joy is spending it with her husband, son and daughter. But this will turn out to be no ordinary Christmas. With a snow storm brewing Cassandra sees faces, hears voices and receives strange phone calls. And as the holiday progresses stranger things happen, leaving Cassandra to wonder what is real.
Linda L Brown's tag cloud