Thomas Lindley
Biography
Dr. Lindley is a Technical Consultant for NASA and commercial companies. He has a PhD in mathematics, MS in engineering and Certification in Computer Technology. Dr. Lindley has been engaged in astrophysics, cosmology and aerospace design/engineering. An outgrowth of this has been his lectures on Cosmology, Statistics, and Supercomputers. He is a member of the Association for Symbolic Logic, The National Space Society, and The Institute for Electrical and Electronic Engineers.
Books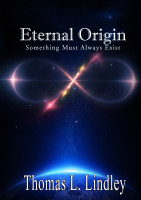 Eternal Origin: Something Must Always Exist
by

Thomas Lindley
Something must always be in existence or there must have been a time when there was nothing in existence. If there was a time when nothing was in existence, it follows that what now is, has come into existence from nothing.
Thomas Lindley's tag cloud