Lit A.
Biography
Just another soul from the east chasing the dream of being a writer. Too many stories in my head, might as well put them out there.

As daunting as it is to be in this industry, I will regret it more had I let my imperfections as a writer stand in my way. So for those who purchased my book(s), thank you. Your feedback will only make me better.

"See the life journey to the end; who knows what you might find? More importantly, who you might become?"
Books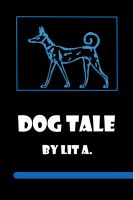 Dog Tale
It all starts with a simple souvenir... and a young physicist is about to experience something illogical to her - magic.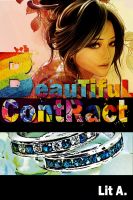 Beautiful Contract
(4.00 from 1 review)
It was supposed to be her brother's arranged marriage. Yet an unexpected event occurred and now Aika will take her brother's place to wed Yuki, the woman who was supposed to be her sister-in-law. Yuki is a no nonsense, smart businesswoman. Aika is a free-spirited but determined editor. Will this 'marriage' work?
Lit A.'s tag cloud