Valarie Vine
Biography
Yep, that's me sitting on a rock in Griffith Park over there on the left. Pretty young to write a book, you say? Actually, the photo was taken a very long time ago, but that little girl with the over-sized boots and sunny smile will always be that age (no matter how many chronological years I accumulate). You see, once upon a time I was a "Little Orange" in the "Big Apple"------a little girl from sleepy Sherman Oaks, California who suddenly found herself (along with her brother, mother and father) living in the city that NEVER sleeps, New York City! That little girl pretty much ran wild and free through the streets of that great metropolis and had adventures that seem almost unbelievable in retrospect. Before the images fade of those times so long ago, as if in a dream that we try to hold onto upon awakening, I want to share her story with all of you.
----------------------------------

I have long been a reader with a particular fondness for coming-of age books (A Tree Grows in Brooklyn, To Kill a Mockingbird, and Catcher in the Rye being my personal favorites). I received a 3rd place writing award for an essay on fire prevention in 11th grade that consisted of a fireman holding a hose mounted on top of a block of wood with my name on it. It is still cherished as if it was an Oscar or Olympic medal because it was the first validation of my writing. From childhood I was engendered with a love for the classics of literature, music, and movies-----a shout out to Steinbeck, Tchaikovsky, and Ted Turner, respectively! For three decades I was blessed with living near the water's edge at Hollywood Beach, California and will forever keep the sights and sounds in my mind's eye: the plaintive foghorn, the scream of the gulls, the sunlight dancing on the waves, the pelicans flying in ancient and regal formation above the Pacific, and my labrador's affinity for running untold miles with me along the beach. Cherished memories forever. The foothills of the Sierra Nevadas, "Gold Country", is now my home in this final season of life where I walk cemeteries in every season, enjoying the jackrabbits in the spring, vigilant for snakes in summer, crunching through the beautiful leaves of autumn, and carefully stepping through the snow drifts that adorn the tombstones in winter. Culturally, historically,aesthetically, and spiritually, there is much to be learned in these hallowed grounds.
Books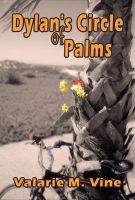 Dylan's Circle of Palms
by

Valarie Vine
(5.00 from 1 review)
Dylan first discovered the beautiful Circle of Palms near the beach when he was 6 years old. His beloved grandmother would walk with him and teach him about the seasons and years of life by referring to the 88 palm trees that encircled the park as if they were friends at different stages in life. Dylan would never forget the Circle of Palms or the joy for life his grandmother so lovingly shared.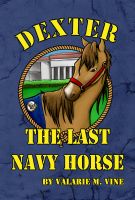 Dexter, the Last Navy Horse
by

Valarie Vine
(5.00 from 1 review)
Dexter was a real horse that was first drafted into the U.S. Army during World War II and later served in the U.S. Navy at the Philadelphia Naval Home for disabled and retired sailors. His little known story was so touching that this fictional short story was written about him and his friendship with his pals at the naval home so many years ago.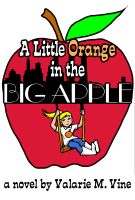 A Little Orange in the Big Apple
by

Valarie Vine
(4.00 from 1 review)
Oddly, seven year-old Ali's family all live in different places! Each night Ali says a prayer to bring her family together, "where we could all live in the same place, all week long." One day her father asks his family to come live with him in New York City where he is in a Broadway show. Has Ali's prayer come true? Will Ali, her brother, mother, and father all live in the same place now?!
Valarie Vine's tag cloud