Marilyn Turner
Biography
Prophetess Marilyn Turner is Pastor of New Hope Int'l Ministries which she and her husband, Senior Pastor, Apostle Charles Turner III co-founded in 2012. Her multi-faceted prophetic and teacher's ministry is marked with deliverance, miracles and sound Biblical preaching. She is an author, a playwright, a conference speaker and a Prophetess called to the nation.

Her heart is for outreach to hurting people pursuing those who are lost without Christ. She's an active, servant-leader who runs to the battle first with warfare prayers and her journey through life to the pulpit has led her from a small town in Michigan, to the bright lights of Hollywood, then on to Ministry of the Kingdom of God and spreading His Word.

This self-titled "country girl" has been through more than her humble smile portrays. She is one of several siblings thrown into crisis after their parents' separation and their mother's tragic illness. Her testimony is lined with abandonment, emotional, physical and sexual abuse and alcohol and drug addiction. But, it didn't kill her spirit.

This is why Prophetess Marilyn is so sincere in her approach to people with addictions and longstanding problems. This is also why she and her husband have the right balance of patience and compassion to carry out the Lord's vision for their growing church, New Hope Int'l Ministries. Their motto is: "Christ did not come to condemn the world; Neither do we! Whosoever will, let him come."

Prophetess is the founder of "Women of Warfare Ministries", a ministry provoking women and teens to stand up for righteous living. News of work with this Ministry has brought ladies from neighboring churches and communities to participate in events at N.H.I.M. where they have been delivered from sicknesses, depression, oppressions and more. The Fire of her anointing is spreading and unquenchable

She is founder of the non-profit organization, Esther's Closet. A boutique style thrift store with a mission to clothe those in need and to offer "clothes fit for royalty, at thrift store prices" in the community.

The Turners are charged with the task of reaching the harvest through dynamic preaching, teaching, prayer, praise and worship which they have done faithfully for the last ten years.
Books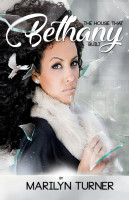 The House that Bethany Built
by

Marilyn Turner
Follow Bethany and a host of unforgettable characters as they navigate their way through betrayal, family secrets and lies. Find out how the love of God helped to repair the shattered pieces that fell from The House that Bethany Built.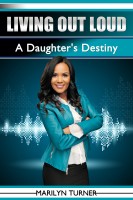 Living Out Loud: A Daughter's Destiny
by

Marilyn Turner
Prophetess Marilyn Turner takes the reader on her journey to destiny starting from her 'Turning point' to her life now as a woman of God. She highlights her painstaking decision to give up and leave behind her love for acting and the lifestyle it afforded her, to answer the call to ministry. Her life wasn't easy, but her obedience propelled her towards her God-given destiny.
Marilyn Turner's tag cloud