Loco Erasmo
Biography
Soy un filósofo autodidacta, como debería serlo algún filósofo que se aprecie de tal. No necesito fama ni reconocimiento, por esta razón, no doy mis datos personales. Quiero cambiar el mundo, sé que muchos dirán que es imposible, pero no pierdo nada con intentarlo. El dinero que se recaude será para este fin, y los gastos e inversiones serán anunciados en la lista de correos de locoerasmo@gmail.com
Espero que compartan mi libro, que más que un libro es una guía sobre cómo entender este mundo, de como funciona, y muchas cosas más, si te gusta pensar, después de este libro no podrás dejar de hacerlo, aplicándolo a todos los aspectos de la vida. Les deseo mucha suerte en esta aventura que recién comienza.

I am a self-taught philosopher, as any philosopher who appreciate himself such like it. I do not need fame or recognition, for this reason I do not give my personal details. I want to change the world, I know many people will say it's impossible, but do not lose anything by trying. The money raised will be for this purpose, and the expenses and investments will be announced on the mailing list locoerasmo@gmail.com
I hope to share my book, but more than a book is a guide on how to understand this world, how it works, and much more, if you like think, after this guide you can't will stop doing it, applying it to all aspects of life. Good luck in this adventure that has just begun.
Books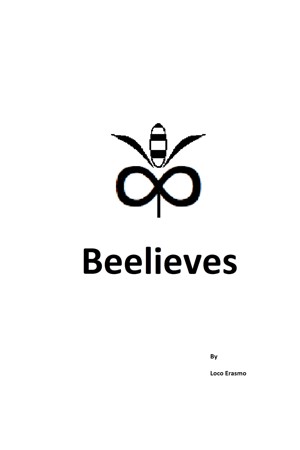 Beelieves (Spanish)
by

Loco Erasmo
¿Cómo encontrar una felicidad real? ¿Cómo entender este mundo y su gente? Si te gusta pensar, después de esta guía no será posible dejar de hacerlo, aplicándolo a todos los aspectos de la vida. Empezarás a pensar acerca de tu propósito en esta vida. Buena suerte en esta aventura que acaba de comenzar. La primera página quizás no la entiendas, pero una vez terminada la guía, lo entenderás todo.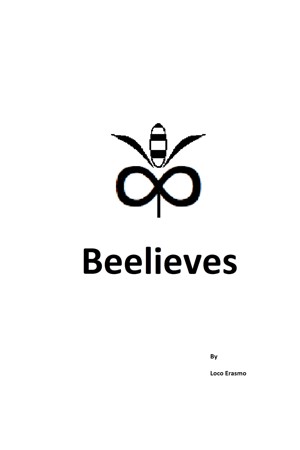 Beelieves
by

Loco Erasmo
How to find a real happiness?How to understand this world and their people?This questions have answers in this guide.If you like think,after this guide you cant will stop doing it,applying it to all aspects of life.You will start thinking about your purpose.Good luck in this adventure that has just begun.Maybe you do not understand the first page,but when you finish the guide understand everything
Loco Erasmo's tag cloud