Loie Waterman
Biography
Loie Waterman is an author of erotic romance who believes the naughty bits are only one part of a good story. A mother and wife, she left her day job to finally realize a lifelong dream of writing and publishing. Loie is currently working on Submerged Desires, a series of erotic fantasy romance novelettes focusing on the relationship between Cassandra Stephenson, a recent college grad, and a merman. The first two novelettes, Rocky Shores, and The Sea Cave, were released as self-published eBooks in January 2014. Stay tuned for the next release!
Where to find Loie Waterman online
Books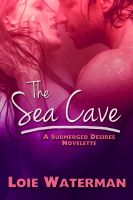 The Sea Cave (Submerged Desires Book 2)
by

Loie Waterman
Cassandra Stephenson's globetrotting adventure is coming to an end and she's trying to make the most of her last few days with a hot new fling, Javier. When Javier tells her he has a romantic surprise in store for her, Cass is hoping for a night of passion she won't soon forget. But Javier is not quite as he seems—and Cass may be in real danger this time. Erotic Merman Romance: 8500 words. Adult.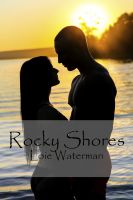 Rocky Shores (Submerged Desires Book 1)
by

Loie Waterman
Think twice before you jump in the water! On an international beach trip with a group of college friends, a young woman finds passion in the arms of a mysterious and unusual stranger she meets in the water. What begins as a flirty, fun-filled trip soon turns ominous when a fortune teller warns of impending danger. Erotic Merman Romance: 5500 words. **Adults Only**
Loie Waterman's tag cloud