Loyst Streeter
Loyst Streeter began writing while in hie teens. Fortunately, the reader will be spared having to read those early attempts. In the years that followed, he has written numerous short stories, essays, business articles, plays, TV and movie scripts, published three books, and hundreds of bible lessons and sermons. He is currently working on another novel.
A practicing Christian, he has taught adult Sunday school classes for almost fifty years. When a number of years ago, the Pastor of his church needed to take a leave of absence due to poor health, he served as interim Pastor. What was to have been a few weeks, turned into three years.
An amateur historian, his historical novel, "The Temple Builders," is a story about Ireland during the period 1830-1850. Published in book form in 2006, it will be published as an eBook in mid-October 2013.
Loyst has also been a licensed real estate broker for almost fifty years. In that capacity, he managed Investment Departments for large companies, published articles, and wrote and taught numerous real estate courses.
He is an avid fly fisherman, and has had several of his angling photographs published in national magazines.
The Temple Builders
by

Loyst Streeter
Set in 1830 Ireland, a gripping saga of life during one of the most turbulent periods in Irish history, the great potato famine.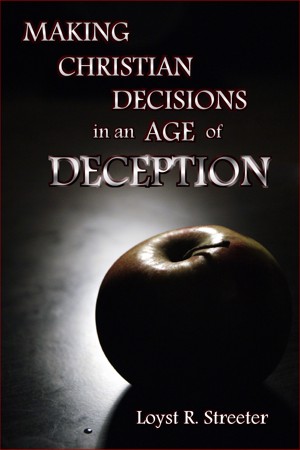 Making Christian Decisions in an Age of Deception
by

Loyst Streeter
Christians, as never before in history, are being asked to make decisions which previous generations never had to face. Choices such as: Are you for or against support for stem cell research; cloning; the Right to Die; security versus freedom; major environmental legislation; genetic engineering; and pleas from a hundred humanitarian organizations and television evangelists, to name but a few.