Luke Stance
Biography
About the author:
Luke Stance grew up deep in farmland central, a landscape where gazing in any direction depicted more deeply, what could be expected of one's future. It was a setting which created threats and opportunities for a young man who discovered he, unlike the guys around him, was attracted to men.
The torment, confusion and thrill of unearthing who he was spawned disasters and triumphs, stories for another time. Now in his forties Luke fills the space between corporate goals, education and the mundane with the pursuit of indelicate hobbies, some of which, may actually make it to print.

Thanks for taking an interest.
Luke
luke.stance@gmail.com
Books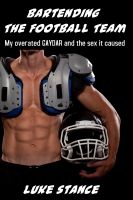 Bartending the Football Team
by

Luke Stance
A team of hot virile footballers on their end of season trip. A bartender goaded into making an extraordinary claim and an offer he never contemplated being accepted. The moment the words left his mouth those hiding in the team lost their shields. In the minds of the closeted his 'amazing' insight meant they had nothing to lose, except their pants.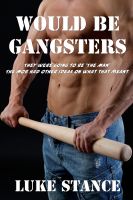 Would be Gangsters
by

Luke Stance
Hopeless at a lot, Aiden and Chris struggled with everything except working-out. When the opportunity arrived they grabbed it. At last they would be Organisation men. The training was intense and weird. What did their physique have to do with being standover men? There wasn't much standing as it turned out. Their cash generating capacity was tapped in other ways. Tapped on the shoulder mostly.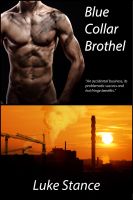 Blue Collar Brothel
by

Luke Stance
The leap from 'working poor' factory hands to skilled man-pussy, was not part of the plan for any of the metal crew. The economic crisis, the need to hold on to a job at any cost and the accidental creation of a red light business changed all that. The trio of owners were hard bosses, hard in every sense of the word.
Luke Stance's tag cloud