Nicki Lynn
Biography
A true nerd at heart, Nicki Lynn is a science and mathlete and loves the academic rigor of school. Socially quirky, she has found it best to explore her ideas through written craft. When she is not whittling away at a new writing project or procrastinating on her homework, she is spending time with either her friends or her many pets (2 dogs and 3 cats). Although growing up in Charlotte, North Carolina, Nicki is a true northerner with a love of snow and busy cities.
Books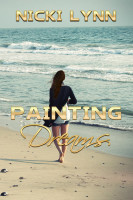 Painting Dreams
by

Nicki Lynn
Calloused by the harsh experiences from her youth, Jacquelyn "Jaycie" Brooks sought change. A new adoptive last name, different hair color, and piercings afforded the teen some semblance of escape in the time following her personal tragedy – even if only superficially.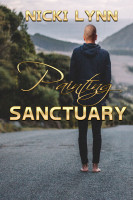 Painting Sanctuary
by

Nicki Lynn
Though his emotional state was always turbulent at best, Gabe Nile found stability in two places: art and Jaycie. Both served as an outlet for expression and hope for the unique boy throughout his childhood, and both were unceremoniously ripped away when he needed them the most.
Nicki Lynn's tag cloud