M.A. Kropp
Biography
M.A. Kropp is married, has three grown daughters and three awesome grandchildren, and lives in NH. She also has cats, a dog, several aquariums, one outdoor goldfish pond, and chickens. She has competed in International Chili Society sanctioned chili cook offs, and is now scorekeeper at many events. She enjoys gardening, "putting up" excess vegetables for winter, baking (especially bread), and training her dog. She has also been accused of reading anything and everything that comes in front of her eyes: books, old newspapers, cereals boxes, and, yes, even the instruction manuals that come with stuff. Most of all, she enjoys eating good food, drinking good wine and other spririts, and spending time with good people.
Where to find M.A. Kropp online
Books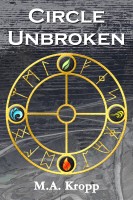 Circle Unbroken
by

M.A. Kropp
Kaili returns to her home planet after five years away to be part of a formal ceremony to install her sister as head of the family mining company. Old resentments and rivalries are causing unrest in the mines, and Kaili and her partner must use all their skills to thwart the plot or it could mean both sisters' lives.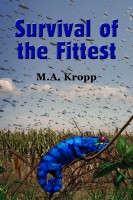 Survival of the Fittest
by

M.A. Kropp
"Survival of the Fittest" is a short novelette, set on Earth after the final environmental collapse. Scientists are genetically engineering food crops to grow in the new world. They also study the lizards that adapted naturally to the harsh conditions. Sam is the product of these experiments, and when the food crops are threatened, Sam will prove to be more than just an experiment.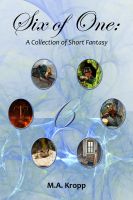 Six of One: A Collection of Short Fantasy
by

M.A. Kropp
Six of One: A Collection of Short Fantasy by M.A. Kropp is a set of short fantasy stories. Meet wizards, imps, gangster angels, and frogs in this group of varied tales of magic and mischief. Escape from the everyday into worlds of fantasy with Six of One: A Collection of Short Fantasy
M.A. Kropp's tag cloud