Bumper Crop Productions Inc.
Publisher info
Michael Betcherman is a writer and filmmaker living in Toronto. His young adult novel, "Breakaway," was published by Penguin Canada in September, 2012. He has numerous credits as a writer and producer in both dramatic and documentary television.

David Diamond has been a regular contributor to the New York Times, Wired, BusinessWeek and USA Weekend. His seven books include, with Linus Torvalds, "Just for Fun: The Story of an Accidental Revolutionary."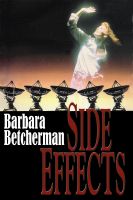 Side Effects
by

Barbara Betcherman
When the body of billionaire Robert Berrington is discovered amid the smoldering ruins of his Bel Air mansion, Coroner's Chief Investigator Jessica Canby - smart, intrepid and 6 months pregnant - gets the assignment. It looks to be a routine case but Jessica becomes convinced that Berrington has been murdered by powerful forces determined to foist a dangerous technology on an unsuspecting public.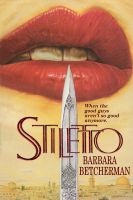 Stiletto
by

Barbara Betcherman
Sloane MacNeill came to Israel to sew up an armaments deal, and to deliver a top secret memo for her bosses at the Pentagon. When the person she is supposed to deliver the memo to is killed in front of her eyes, she finds herself in the middle of a conspiracy to launch the region into a war from which it might never recover.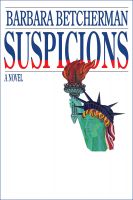 Suspicions
by

Barbara Betcherman
Lawyer Sylvia West's life is turned upside down when her husband John mysteriously vanishes. Her search to discover the truth behind his disappearance leads her to Switzerland where she confronts the powers behind The Foundation, a secretive organization that plans to institute a new world order.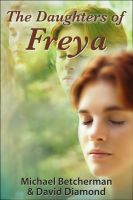 The Daughters of Freya
by

Michael Betcherman
(5.00)
An email from a desperate friend sends journalist Samantha Dempsey to Marin County to investigate The Daughters of Freya, a cult that claims sex can solve the world's problems. Samantha finds out there is more to the cult than meets the eye. As she risks her life in order to penetrate the cult, she must deal with a personal life that is falling apart and a past she thought she had left behind.
Bumper Crop Productions Inc.'s tag cloud