MM Baines
Biography
M.M. Baines has worked as a teacher most of his adult life. Writing fiction, short stories and novels, and essays in his spare time. Never having been published before, he decided to start with a bundle of his best essays on the subject of 'Real Freedom'. Planning on publishing a lot more, especially of his fiction. But this first is what he considers to be his most important work to date.
Books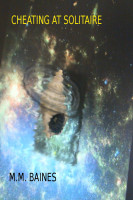 Cheating at Solitaire
by

MM Baines
After reading this short story you will never be able to play this game and not wonder about what would happen if... If you cheat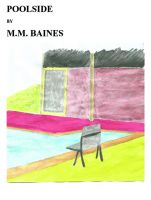 Poolside
by

MM Baines
(4.33 from 3 reviews)
A few years back I submitted this short short story to a writers contest, didn't win but made the top 25. Them saying:"Well written and a pleasure to read." So I offer this for free hoping you like it too and might want to read more books of mine. It's about a guy who has something unexpected happen to him that changes his life for ever. Enjoy M.M.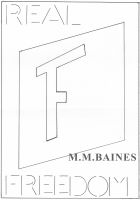 Real Freedom
by

MM Baines
Price:
$1.00 USD.
Words: 17,520.
Language: English.
Published: October 6, 2013
. Categories:
Essay
»
Sociology
what is real freedom? four essays on the concept of freedom and the forces within and without that keep us from evolving into a state of real freedom. and how, in the end to achieve real freedom.
MM Baines' tag cloud