Rena Corey
Rena Corey holds an M.S. in Secondary Education from C.W. Post. For the past 28 years she has been the proprietor of Mrs. Hudson's Fine Books and Paper, a service specializing in 19th century nonfiction, manuscripts, and ephemera, as well as antiques with unusual graphic interest. Sales are made to historical societies throughout the United States, academic institutions, and individual collectors and dealers. She has been active in the Thomas Wolfe Society as both board member and literary contributor and the Wappingers Historical Society as an archivist.

Her previously published works include articles appearing in The New York Times, The Poughkeepsie Journal, Southern Dutchess News, Hudson Valley Magazine, and The Thomas Wolfe Review.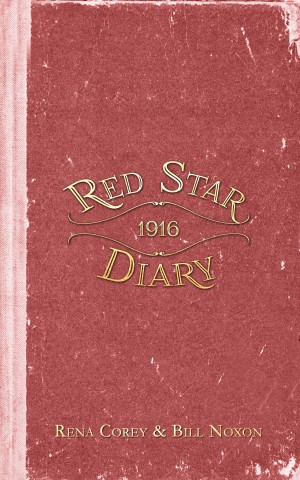 The Red Star Diary of 1916
by

Rena Corey

&

BIll Noxon
This extraordinary work pulls directly from a diary discovered in a flea market in the 1990s. Rena Corey painstakingly tracked down the details of the young man whose diary she obtained, not even knowing his identity until well into her search: Bill Noxon. Intertwining Bill's own words with her discoveries about his life, Ms. Corey paints a complete picture of this young man.