Melissa Snark
Biography
Author Melissa Snark lives in the San Francisco bay area with her husband, three children, and a glaring of litigious felines. She reads and writes fantasy and romance, and is published with The Wild Rose Press & Nordic Lights Press. She is a coffeeoholic, chocoholic, and a serious geek girl. Her Loki's Wolves series stems from her fascination with wolves and mythology.
Where to find Melissa Snark online
Series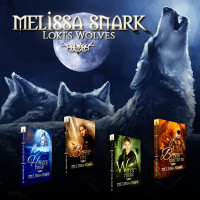 Loki's Wolves
by

Melissa Snark
Suggested reading order for Loki's Wolves: #1. Valkyrie's Vengeance #2. Hunger Moon #3. Battle Cry #4. Wolf's Cross #5. Blood Brothers (To be released) Other books in the Loki's Wolves universe: Hunter's Mark (A Star-Crossed book)
Books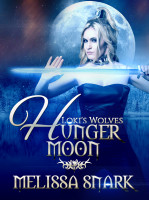 Hunger Moon
by

Melissa Snark
Framed for her lover's murder... Victoria Storm, Alpha of the Storm Pack, leads her beleaguered family of wolf-shifters in a desperate flight from Odin's mortal followers. Her worst enemy, a rogue hunter, won't stop until his brother's death is avenged and he'll kill anyone who gets in his way.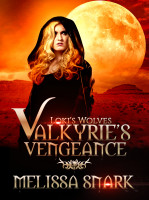 Valkyrie's Vengeance
by

Melissa Snark
In an alternate earth where the ancient Norse gods rule, one woman's destiny will determine the fate of the world... A thirty-year alliance that aligned wolves and hunters has shattered. Victoria Storm leads a few surviving members of her pack in a desperate flight. When innocent children are abducted, she must set aside her differences and work with her worst enemy to rescue them.
Melissa Snark's tag cloud