Madeleine Pryze
Biography
I'm a regular girl living in London, England. I've always loved to write and now that Smashwords is here, I can finally publish my stories!

I usually write erotica, which I hope has realistic characters and plenty of steamy action. Not for kids! I'd love to write the next "Fifty Shades" etc. but never have the time to write a full novel. My stories sometimes have paranormal elements like spirits, vampires, shifters etc. - if you have any preference, please just get in touch!

My editor is fellow writer David Brookes, who lives up north and is lovely. His website is http://mrbrookesabroad.wordpress.com.
Books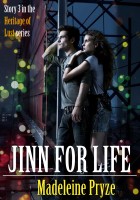 Jinn For Life - Heritage of Lust 3
by

Madeleine Pryze
Rose thought her mother had a secret, but little did she know that her mother was once intimate with Mazjid, a ten-thousand year old jinn! Now Rose knows the truth, and wants a taste of the forbidden… **Warning: This paranormal romance contains very hot and explicit descriptions of erotic activity - over 18s only.** **This short story is complete, and does not have a cliffhanger ending.**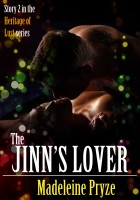 The Jinn's Lover - Heritage of Lust 2
by

Madeleine Pryze
A bad marriage has made Haj feel old, overweight and tired. But when she rediscovers a mysterious gift from her best friend, her eyes are opened to a whole new world of magic, power and naughtiness. The smouldering jinn, Mazjid, is as intelligent as he is handsome – but what does a girl do when she falls in love with the one being she could never have?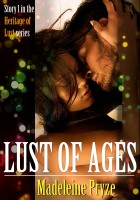 Lust of Ages - Heritage of Lust 1
by

Madeleine Pryze
Jaleh is thinks she's happy living the single life. But when a trip to her ancestral home in the East unburies a naughty little secret, Jaleh realises that there are some things just not worth worrying about if you have a little magic in your life. A story by Madeleine Pryze. Warning: Erotica. This short story is complete, and does not have a cliffhanger ending. Story 2 coming soon!
Madeleine Pryze's tag cloud