Madeleine Robins
Biography
Madeleine Robins is the author of five Regency romances, one dark modern fantasy (The Stone War); one novel based on the Marvel Comics superhero Daredevil (The Cutting Edge); and three books in the Sarah Tolerance alternate Regency mystery series (Point of Honour, Petty Treason, and The Sleeping Partner). She has been, variously, a nanny, a stage combatant, an editor, a freelance writer, a teacher, a parent, and a publishing professional. A native New Yorker, she now lives in San Francisco.
Where to find Madeleine Robins online
Books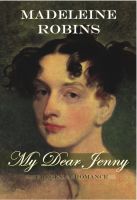 My Dear Jenny
by

Madeleine Robins
(4.00 from 1 review)
Jenny Prydd, summoned to London, finds herself foiling an elopement, mixing in society...and trying to make sense of her feelings for the enigmatic Peter Teverley. Romance, ballgowns, misunderstandings, awful dowagers and breathless ingenues, all together with a spunky heroine and a runaway horse!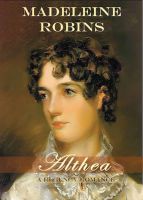 Althea
by

Madeleine Robins
Althea Ervine was delighted by the excitement of Regency London—and the attention of the handsome Edward Pendarly. It was troubling that Sir Tracy Calendar hinted that there was something odd in Mr. Pendarly's attention, but Althea shrugged off Sir Tracy's comments. Then she learned the truth about Edward—and something more shocking about Sir Tracy....
Madeleine Robins' tag cloud