Madeline Ann Masterson
Biography
Madeleine Ann Masterson has been writing for most of her life, but only recently found her voice.
'I crept into a public library, about ten years ago, to listen to a literary agent - he spoke about every writer having a voice - I had to wait to find mine, but once I did (Wonka) the writing started.'
Madeleine lives in Scarborough and writes in her spare time, cats allowing; she has one daughter, a ceramicist, and a grandson.
Books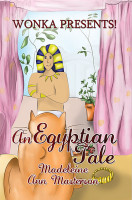 Wonka Presents! An Egyptian Tale
by

Madeline Ann Masterson
Wonka the cat is back with a new adventure. When Gingertop the haughty ginger stray goes missing, Wonka tells a strange story about a lost Egyptian in the back yard. Only visible to Wonka, his owner initially dismisses it... until the invisible Egyptian starts drawing hieroglyphics on the ground! Now, together, they must find out where this ancient Egyptian came from and what he wants.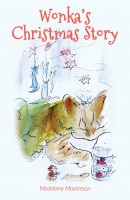 Wonka's Christmas Story
by

Madeline Ann Masterson
On the night before Christmas, all was still... Wonka the cat was curled up watching a box set on TV, excited for what tomorrow would bring. Suddenly, there was a scratching noise at the back door! Who could it be? And what did they want? A fun, spooky tale to help celebrate the magic of Christmas.
Madeline Ann Masterson's tag cloud