Maible Matrishon
Biography
My name is Maible Matrishon.

I am 9 years old. I live in Whitehorse, Yukon, Canada.

For the past two years my mom, my brother and I have been coming down to stay in Bocas Del Toro, Panama during the winter months.

My stepdad owns an island, where we spend time when we are here. Because we have so many funny and adventurous things that happen to us down here, I thought that it would be a great place about which to write a story.
Books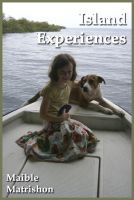 Island Experiences
by

Maible Matrishon
Have you ever thought about escaping to your own Caribbean island? Maybe dreamt of spending your days in the delicious tropical heat, swimming with sea creatures of every sort? Perhaps imagined eating tasty Caribbean fare and indulging in thick, cold smoothies bursting with flavourful local fruit?
Maible Matrishon's tag cloud