Marie Jem
Biography
Marie Jem was born in Yerevan, Armenia and migrated to the United States at the age of two. She currently resides in Los Angeles, California with her husband and two children. She enjoys writing romance with a twist of mystery and suspense. Marie also enjoys reading, yoga, and traveling. Marie is the author of the Crashing Waves series, which takes you on a journey through the life of a young woman with a dark past, who falls in love with a surgeon from the hospital in which she works. Although fiction, Marie's books are very much relatable to real life. Those who read Marie's books are taken on a roller coaster ride of every emotion possible by her characters.
Where to find Marie Jem online
Books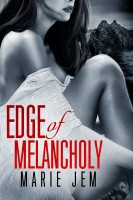 Edge of Melancholy
by

Marie Jem
It is said that honesty is the best policy. But what if the truth can hurt the one you love? What if the truth can cause more sorrow than joy? Claire has done a pretty good job at keeping a secret from Alex that could tear him apart from someone close to him, but how long can she hang onto a secret that is bound to be discovered one day?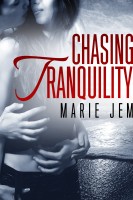 Chasing Tranquility
by

Marie Jem
Price:
$3.99 USD.
Words: 131,780.
Language: English.
Published: December 9, 2014
. Categories:
Fiction
»
Romance
»
Adult
Claire Morgan has had her share of heartbreak. From the moment she met dreamy Alex Blake, their relationship has been one big roller coaster ride. After discovering the dark secret he hid from her during the beginning stages of their blossoming love, she still found it in her heart to forgive him. But what she has trouble with is forgetting about his first love – Angela.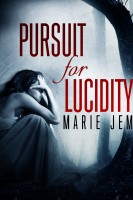 Pursuit For Lucidity
by

Marie Jem
Claire Morgan is a young, beautiful, and career oriented new graduate with a degree in healthcare. Upon accepting a position at Downtown Memorial Hospital, she meets Dr. Alex Blake, who is a reconstructive plastic surgeon. Claire is faced with difficult decisions, which involve her dark past. Her frequent nightmares are a constant reminder of the horrible events that cannot escape her memory.
Marie Jem's tag cloud