Marc Sanderson
Biography
After careers in teaching and the law, stints as a marine biologist, waiter, newspaper ad writer and a tortilla chip factory worker, Marc has settled down to do what he enjoys most: writing fiction. A member of a very large family—ten-ish brothers and sisters depending on how you count—he lives on the Central Coast of California with his wife, Karin and their three cats. He and Karin can be found regularly hiking the scenic hills or kayaking along the coast. For now, Marc is busy at work on the second and third books in the Jenns Cove Eco-Romances.
Where to find Marc Sanderson online
Series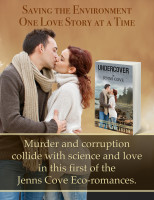 Jenns Cove Eco-romances
by

Marc Sanderson
Contemporary romances with ecological themes and scientists who are the good guys and gals. Set in a small town on the north coast of California, each stand-alone novel follows one of the Gallagher family as they find love and interact with the scientists from the Ecosystem Services Institute that's set up shop in Jenns Cove.
Books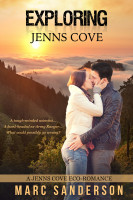 Exploring Jenns Cove
by

Marc Sanderson
Jess, a tough-minded scientist, has come to Jenns Cove to do a job. Rand is a hard-headed ex-Army Ranger haunted by nightmares and dark moods caused by PTSD. What could possibly go wrong when they are thrown together? Sparks fly when they clash over who's the boss of whom! With all those sparks, can fire be far off?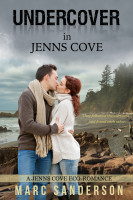 Undercover in Jenns Cove
by

Marc Sanderson
When Jake Weston is sent by the DOJ to Jenns Cove to investigate a corrupt mining corporation, he gets more than he bargained for. Maggie Gallagher, attorney & single mom may be more than he can handle...but, can he trust her with his secrets without blowing his cover?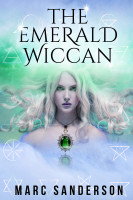 The Emerald Wiccan
by

Marc Sanderson
Sarah is a wiccan from Terra Magica. Alex is an earthborn warlock but doesn't know it. When they come together, sparks fly and the whole wiccan world tumbles into chaos around them. Can they find a way to be together when dark family politics and deadly Shadow Servants are determined to keep them apart? Only their courage and love can save them and keep Terra Magica from spinning out of control.
Marc Sanderson's tag cloud