Maria A. Palace
Maria was born in the Republic of San Marino, an enclave in the Apennine Mountains of northern Italy and is one of the smallest independent states in Europe. At the age of five, she immigrated to the United States with her family and settled in the Midwest. From the time she first set foot in an American school, English became her favorite subject and reading became her favorite pastime.
After graduation, she went on to obtain a paralegal degree and worked in the legal field for almost 20 years where she enjoyed working alongside lawyers helping them get their cases ready for trial.
After raising three children and living on the east coast as well as the west coast, she and her husband retired to the state of Nevada. There she joined the High Sierra Writers so she could finally pursue her true passion: writing. In October of 2019, she was thrilled to learn that she had won the HSW Manuscript Contest for her novel, Chapter Thirteen, which gave her the confidence to land her first publishing deal. It further ignited her drive to keep on writing and is currently working on her second novel.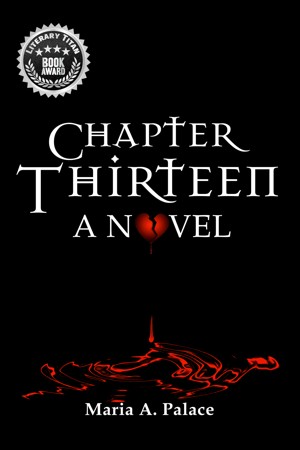 Chapter Thirteen
by

Maria A. Palace
Chapter Thirteen is a paranormal suspense/thriller about an old woman who will do everything in her power to reclaim the life that was taken from her and the young journalist who holds the key to her success or failure. On April 13, 1936, in Morganville, Pennsylvania, a fire occurs at the well-known Brewer mansion, resulting in a mysterious death.