Mariah Martin
Biography
For the past forty years, Mariah has traveled and taught around the world. She now lives in Rhode Island surrounded by her family. Inspired by the struggles of humanity, Mariah offers you these stories of facing fear, finding voice, and healing suffering. Over the years she has been a teacher, counselor, professional intuitive and spiritual mentor. Two of her personal stories, Freedom and Danny, were published in Arielle Ford's More Hot Chocolate for the Mystical Soul.
Where to find Mariah Martin online
Books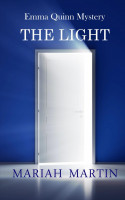 THE LIGHT: Emma Quinn Mystery
by

Mariah Martin
In THE LIGHT, Emma takes on a new challenge within the circle of her own family. Her visions reveal her mother's secret past. Inspired by the energy of visions that come to her in a beam of light, Emma goes on a search to uncover the tragedy that holds her mother in a non-functioning state. The search involves betrayals, racial tensions, adoption traumas, out-of-body experiences, and love.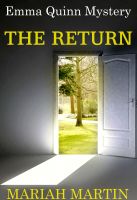 The Return
by

Mariah Martin
Members of a Rhode Island family are confronted with the shadow cast by a long hidden crime. Jack Fitzsimmons, the family patriarch, brings the truth to light. Emma Quinn, successful attorney, grapples with how to weave all those affected by the crime into a web of caring and truth before it's too late for healing.
Mariah Martin's tag cloud