Marianna Boncek
Biography
Marianna Boncek is an English teacher, author, and poet. She grew up in the Sullivan County Catskills and is a recent transplant to the Hudson Valley. She has a particularly keen interest in "lost" local history. Her two books Gone Missing in New York and The Spooky Hudson Valley were published by Schiffer Publications. Her poems have appeared in The Waywanda Review, The River Reporter, Home Planet News and Lifeblood. She is a member of the Goat Hill poets.
Where to buy in print
Books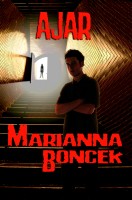 Ajar
by

Marianna Boncek
Sixteen year old Gus Woodard is about to live the best summer of his life. Then something goes wrong. Something goes terribly wrong. Ajar is a coming of age story about sixteen year old Gus Woodard and his schizophrenic brother. Set during the 1970s in a small town in upstate New York, Gus must suffer the undeserved consequences when his delusional brother kills the local sweetheart.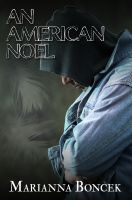 An American Noel
by

Marianna Boncek
Charlie Reardon is a down-and-out bum looking for some returnables and a warm place to sleep on a snowy, Christmas night. Instead, with the help of his on-again-off-again angel, Gabriel, Charlie finds a baby in an alley. Does the baby offer some type of redemption?
Marianna Boncek's tag cloud