Marina Timofeeva (Tim)
Biography
Was born September 10, 1987 in Ukraine. She was an ordinary child went to school in the first class in 1994.
1997-my father Valery died of tuberculosis.
In the tenth grade, she was a rebel and started skipping school. Because of my truancy, the headmaster sent my documents to the school where I had to study (2004-2006) in 2008-the son Anton
2014-my mom Antonina dies
2017 is my first book "My Life and Mysticism"
But life continues and everything is still ahead
Books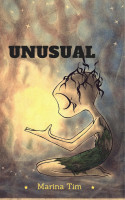 Unusual
by

Marina Timofeeva (Tim)
This is a story about a little unusual girl who was friends with children and loved dogs, and considered them her friends.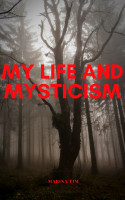 My Life and Mysticism #1
by

Marina Timofeeva (Tim)
You set the price!
Words: 21,310.
Language: English.
Published: December 27, 2017
. Categories:
Fiction
»
Biographical
This is an interesting story about the girl Christina, who fell not easy fate. In addition to the experience of a difficult childhood, she developed abilities about which she even did not dream. And she can not tell her about her abilities. Everything that is written has happened on real events with real people.
Marina Timofeeva (Tim)'s tag cloud